The X Radikal MarBrava gift is... The Radikal Bouy!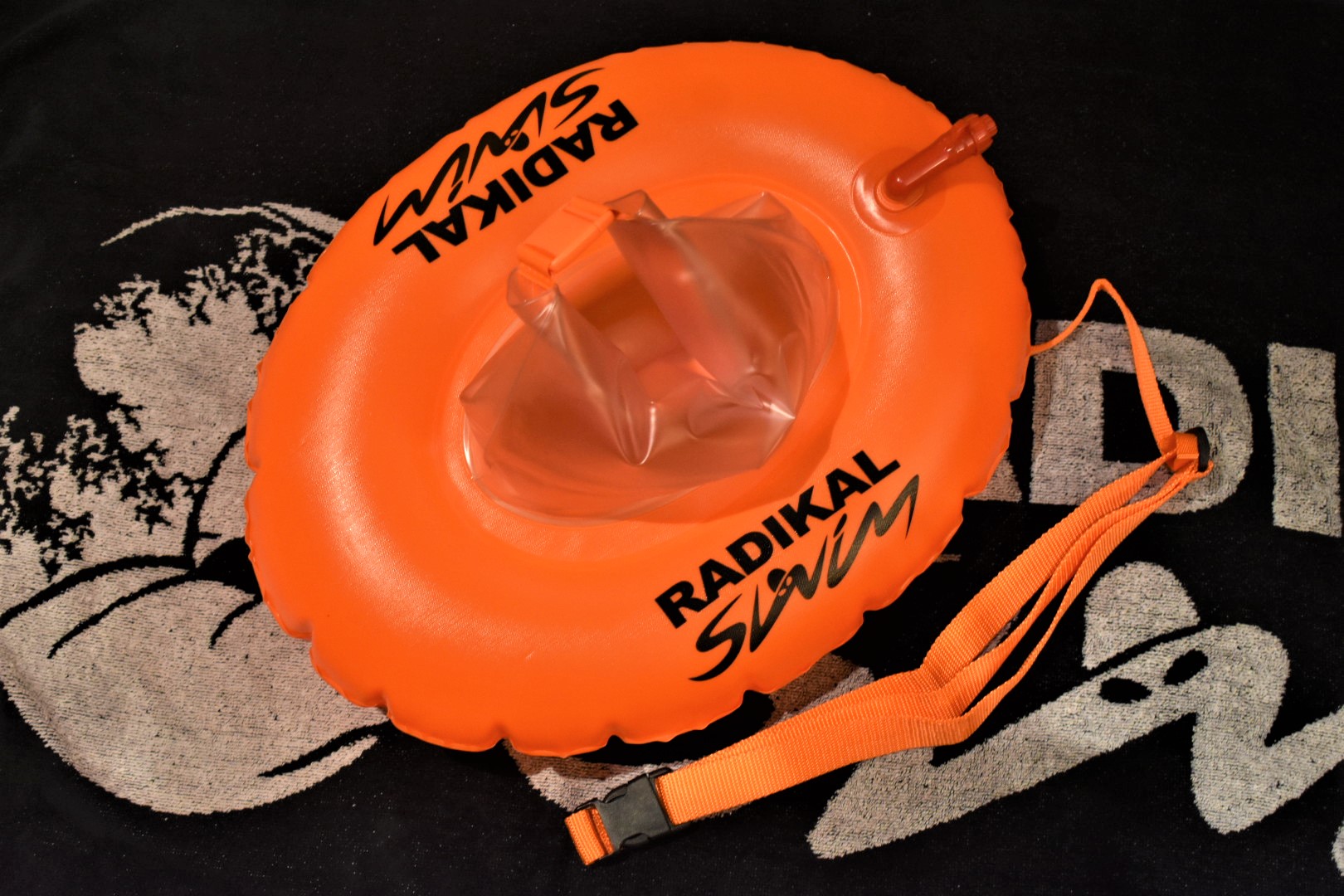 X Radikal MarBrava is a very special open water event for us and we want to show to you with a top registration gift: The Radikal Swim buoy! All those who swim any one of the 1.5, 3.5 or 7.0 crossings will get one in this edition of the Radikal MarBrava. Yes!
As an open water swimming Club, security and quality have been part of our referents from our beginning and this gift has a lot in common with these values that we have always wanted to promote: The fact of swimming with the buoy is a security and visibility tool that will help you in this aspect on your ow workouts.
As you can see, it will be a "donut" model and will bring you the following attributes:
Security: Offers high visibility during your swims in the sea (intense orange colour) and can be used as a support to rest.
Load capacity: 12 litres. You will be able to keep saved in, for example, drinks or solids for your provisioning at the sea.
Stability: The grip situated in the buoy's inferior part acts as a keel to minimise derive.
Comfort: Adjustable waist belt with clip closing system and 43cm x 35cm measures.
Quality: PVC Material, of of double airbag inflation system and valued in more than €30.
We hope you like it!
Enjoy the reduced price entries of this event, they are only a few left! Get yours in our online shop. See you at X Radikal MarBrava on October 12 and 13 @ Calella of Palafrugell and Llafranc!
FRESH NEWS
Stay tuned for the last news in Radikal Swim's world!